Building Networks of Support for Children with Disabilities in Tanzania
Published: Oct 10, 2023
Country: Tanzania
Dr. Megan Roberts' Outbound Fellowship Experience
Dr. Megan Roberts is a US Outbound Fellow in the FY2021 Professional Fellows Program (PFP) on Inclusive Civic Engagement. This program is sponsored by the US Department of State's Bureau of Educational and Cultural Affairs and is administered by the Institute for Community Inclusion (ICI) at the University of Massachusetts Boston in partnership with Humanity and Inclusion (HI). The following blog post was contributed by guest author Dr. Megan Roberts.
Dr. Megan Roberts is an associate professor at the University of Oklahoma Health Sciences Center, where she directs the Leadership Education in Neurodevelopmental and Related Disabilities (LEND) program. In July 2023, Megan embarked to Dar es Salaam, Tanzania, as a US Outbound Fellow. The purpose of her trip was to provide technical assistance to her colleague, Fides Uiso, with expanding outreach and awareness about epilepsy and disability more broadly throughout Tanzania and promoting greater community inclusion.
Fides, the Chief Executive Officer of the Tanzania Epilepsy Organization, had previously completed a four-week Inbound Fellowship at the University of Oklahoma under Megan's mentorship. For her Fellowship project, Fides collaborated with District Education Authorities and schools to train 35 teachers from four public school districts in Dar es Salaam. The training covered epilepsy awareness, safety protocols related to seizures, and the use of seizure action plans in schools. Representatives from various non-profits focused on developmental disabilities also participated. Fides extended her advocacy nationally through the "Heroes of Development and Social Welfare" campaign and the "Mothers on a Mission" forum, with 77 engaged mothers.
Megan's primary objective during her outbound effort was to assist Fides in expanding her initiative to reach a broader audience across the country and promote disability awareness while working to reduce stigma. During her visit, Megan and Fides met with forty children and three special education teachers at Ukombozi Primary School, a public school in Ubungo district, who had received training from Fides. They discussed the impact of Fides' training activities and the current needs of teachers.
Megan and Fides learned that the training on epilepsy was highly valuable for these teachers, as they had limited prior exposure to this topic. The teachers shared that children with epilepsy face challenges in accessing schools due to the distance families had to travel, compounded by a lack of access to mobility equipment for their children and a high student-to-teacher ratio in the schools. Megan and Fides noted the creative efforts of the special education teachers in striving to meet their students' goals. This experience reinforced the importance of Fides' initial focus on training special education teachers before extending it to general education teachers.
In addition to meeting with teachers, Megan and Fides visited a special education classroom at Ukombozi Primary School, where they met with children and teachers. They shared books that were written to help children better understand epilepsy (see Figure 1). These books featured artwork from a painting workshop for children focused on epilepsy awareness, which Fides had organized.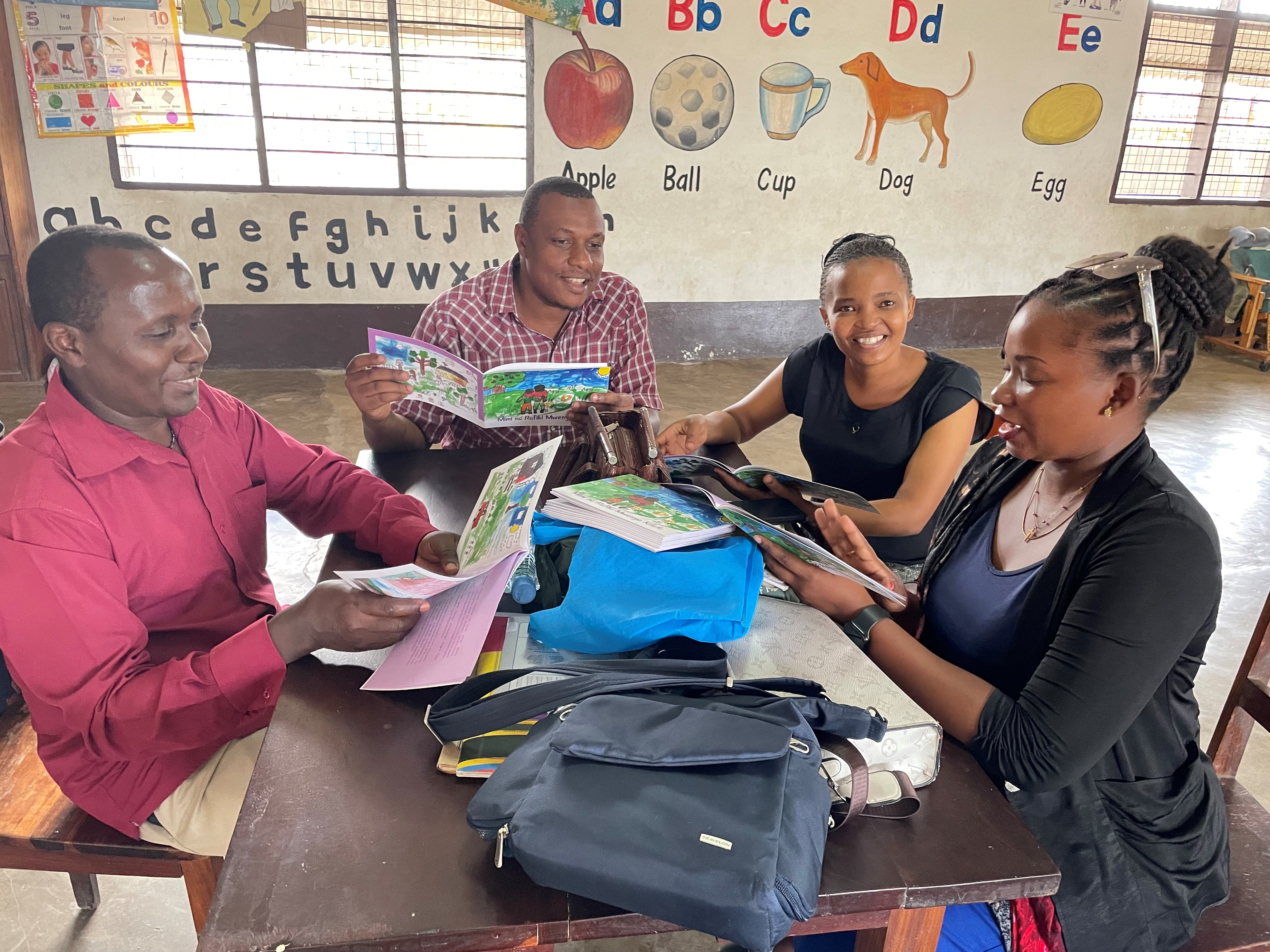 Most of the mothers of the children in the Ukombozi Primary School's special education class are members of the "Mothers on Mission Forum," which Fides created through her Fellowship project. During her outbound visit, Megan also had the opportunity to visit some of these families who had received Fides' epilepsy training. Through this experience, Megan gained insight into the physical environment that children with disabilities and their families navigate.
An additional objective of Megan's outbound visit was to create a network of support among existing disability advocacy organizations in Tanzania by building relationships and identifying shared goals and opportunities for collaboration. To this end, Megan and Fides met with leaders of non-governmental organizations in Zanzibar (see Figure 2) and with Salma Saadat, a board member of Inclusive Education in Zanzibar and Chairperson of the Zanzibar National Council of Persons with Disabilities.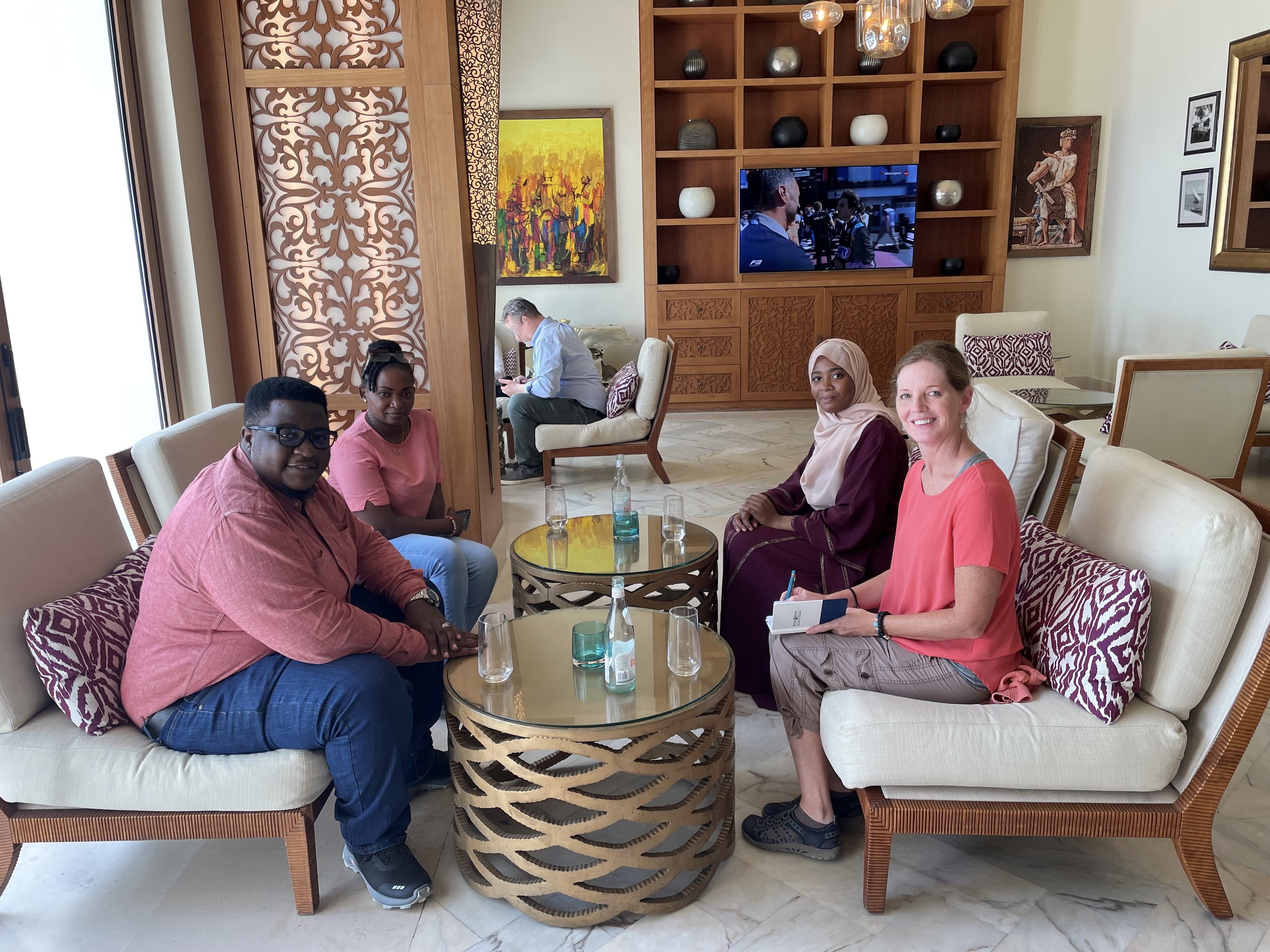 They also engaged with a group of disability rights representatives convened by the Tanzania Human Rights Defenders Coalition to contribute ideas to the Universal Periodic Review Process on the Universal Declaration of Human Rights. These meetings allowed Megan to learn more about the disability rights movement in Tanzania while sharing insights into the history and status of disability rights in the US.
As a result of these interactions, Fides was able to share information about her work, and these organizations identified ways they could collaborate with Fides and support each other's missions.
Fortunately, the trip was not all work, and Megan had the chance to experience Tanzanian culture through food, entertainment, and daily life experiences. One memorable activity that Megan greatly enjoyed was an excursion to Nungwi's sea turtle rehabilitation cove in Zanzibar. The journey itself, using local busses, provided her with a meaningful glimpse into Tanzanian culture. Megan shared:
"As the busses became more and more crowded, the process of shifting and making space demonstrated a sense of communal support, the most significant being the passing of babies as they sat on the laps of strangers and were passed hand to hand over people and to the conductor while the mothers disembarked. The demonstration of trust and teamwork conveyed the importance of community."
Megan and Fides also participated in a local community art workshop, which provided them with an opportunity to connect with their surroundings through a painting activity that highlighted how art promotes women's rights and builds confidence in children with disabilities. Art is an important part of local culture and serves as a means of livelihood for individuals who sell paintings and crafts. Drawing parallels to her work as the LEND program director, Megan said:
"I was enthralled by the focus dedicated to finding an inner artist within everyone and the impact it can have at an individual or societal level in Tanzania. […] Cultural awareness is a core principle and a targeted leadership competency for the LEND program which I direct, so this experience brings greater depth to my understanding and therefore my teaching."
Megan and Fides view their relationship as mentor/mentee and friends. Megan will continue to share ideas and collaborate in support of Fides' work. They are also deeply appreciative of the Professional Fellows Program that made this collaboration possible.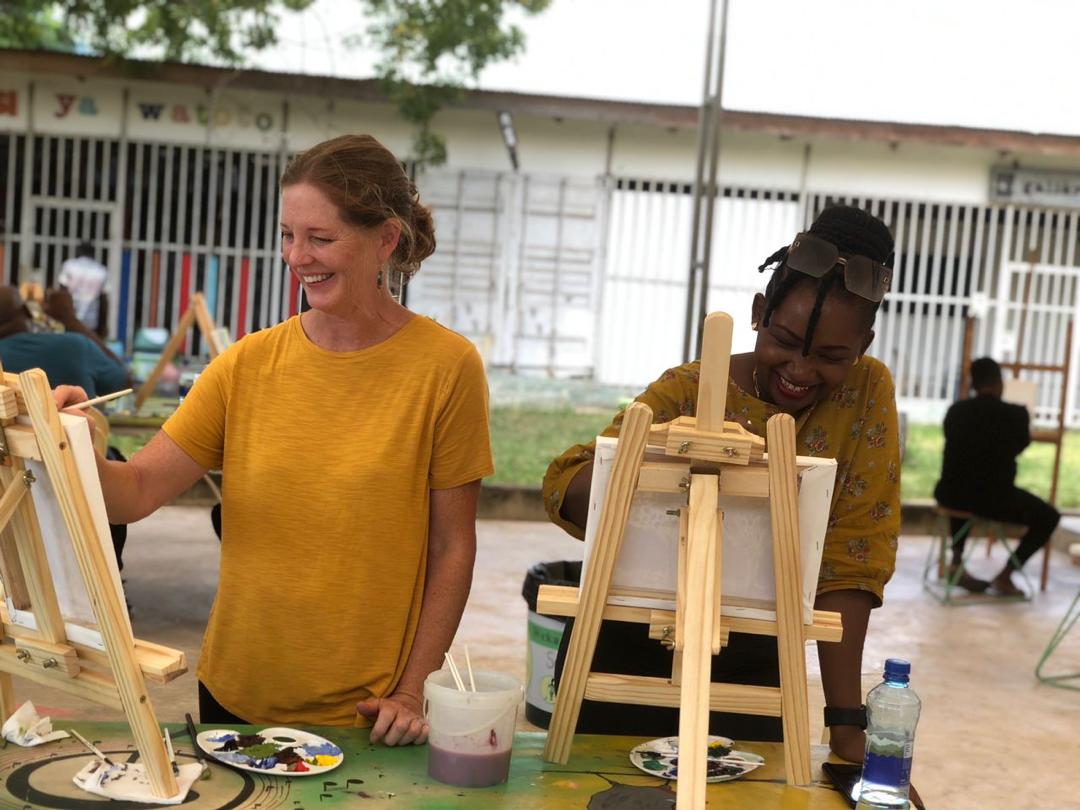 ---