My Experience as a Professional Fellow
Rashid Kalule is a 2023 Fellow in the Professional Fellows Program on Inclusive Civic Engagement. This program is sponsored by the US Department of State's Bureau of Educational and Cultural Affairs and is administered by the Institute for Community Inclusion (ICI) at the University of Massachusetts Boston in partnership with Humanity and Inclusion (HI). The following blog post was written by guest author Rashid Kalule.
I, Rashid Kalule, am from Uganda and live with cerebral palsy. Back in Uganda, I work with two organizations, as the Chairperson of the Uganda National Association of Cerebral Palsy (UNAC) and as a Disability Inclusion Facilitator with the Jinja District Union of Persons with Disabilities (JIDU). In my home country, young people with disabilities graduate from school but are denied employment. In my work, I mainly focus on how persons with disabilities can access and be accepted in formal employment.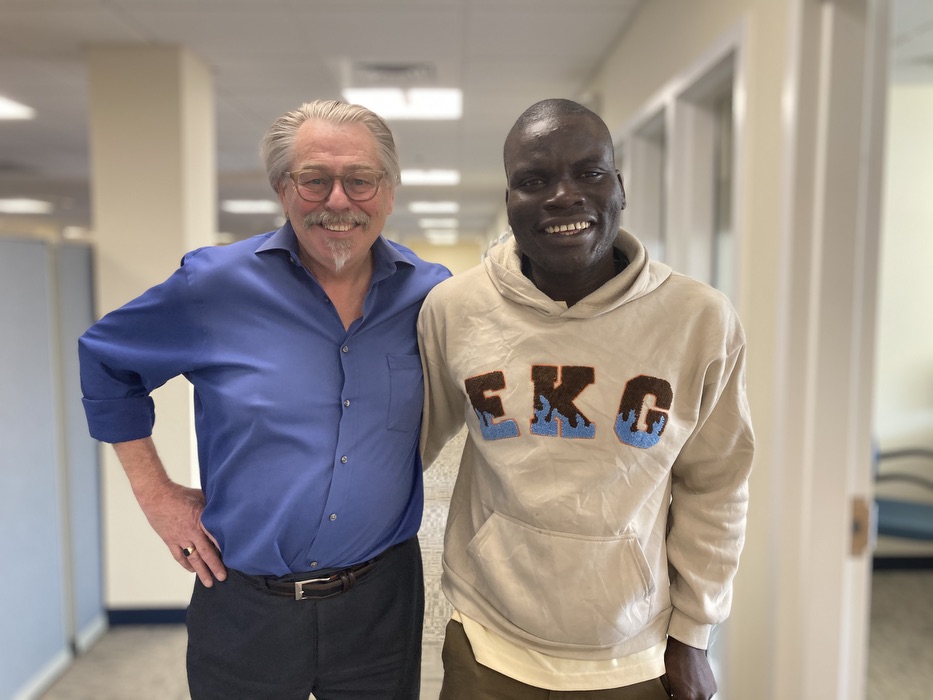 Figure 1: Spring 2023 Fellow Rashid (right) with his Host Steve Aalto (left)
This Fellowship Program engagement has helped to deepen and broaden my knowledge about the procedures and avenues of promoting disability inclusion in both formal and informal employment. During the Fellowship, I worked with the Institute of Community Inclusion at the University of Massachusetts Boston, and under the mentorship of Mr. Steve Aalto, the Vice President of Workforce Development at Work Inc. (see Figure 1). Work Inc. is an organization that helps persons with disabilities to achieve their goals. I have also had the chance to visit different agencies, organizations, and other key players who help ensure persons with disabilities access employment opportunities without discrimination, including the Arc of Massachusetts, Work Inc., Jewish Vocational Services, and others. The work of these organizations has played a key role in helping persons with disabilities live independently. They have also helped to change minds and attitudes toward persons with disabilities. I witnessed this when I visited an individual with multiple disabilities working independently in a large shopping mall.
During my Fellowship, I had a number of opportunities to participate in activities and events both within and outside these organizations, virtually and physically, like attending a Disability Commissioner's meeting and the Massachusetts Advocates Standing Strong (MASS) Annual Conference (see Figure 2). I was able to share experiences and compare avenues in my country with those in America about promoting disability inclusion in the formal and informal employment world.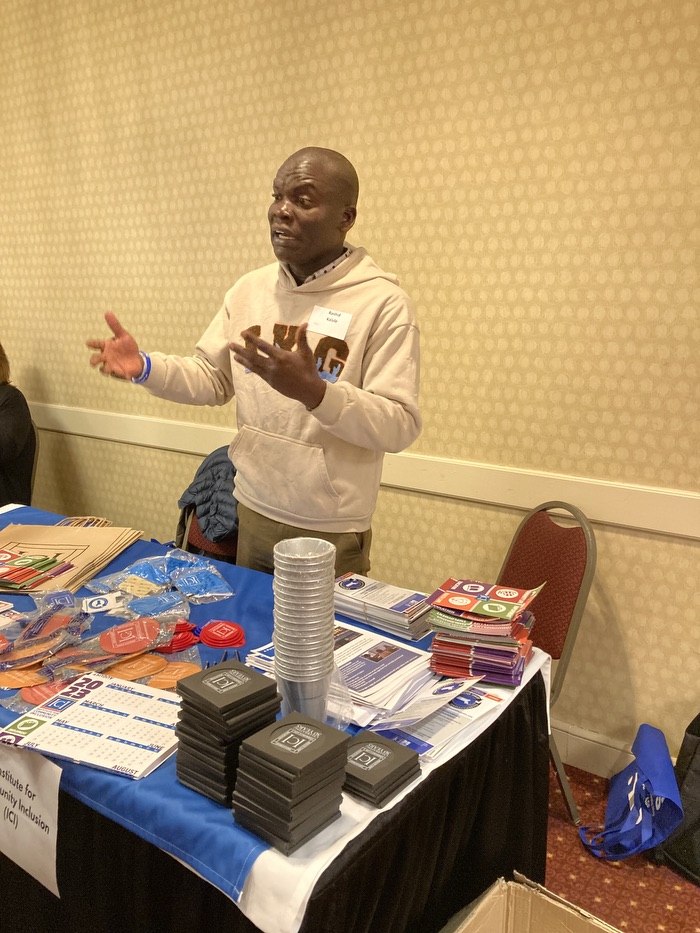 Figure 2: Spring 2023 Fellow Rashid presents on services at the Massachusetts Advocates Standing Strong Annual Conference.
I have learned a lot through my Fellowship. Perhaps most importantly, I learned that people with disabilities can access support in all aspects of life, politically, socially, and economically to ensure they live and enjoy all the benefits of a quality life. When I return home to implement my follow-on project, I will work with leaders in my community and in the central government on the powers and the importance of the Americans with Disabilities Act (ADA) to gain and achieve sustainable disability inclusion in my home country.
My thanks go to JIDU for opening my way to the disability world and putting me in a better position to represent my country in the Fellowship Program. My thanks also go to the US Department of State, ICI, Humanity & Inclusion, Work Inc., Independence Associates, and all the others I have had the opportunity to meet throughout my Fellowship experience.
---