Empowering Ugandan Parents for Inclusive Education Advocacy with a Parent Advocacy Tool Kit (PARK)
Dr. Evan Borisinkoff's Outbound Fellowship Experience
Dr. Evan Borisinkoff is a US Outbound Fellow in the FY2021 Professional Fellows Program (PFP) on Inclusive Civic Engagement. This program is sponsored by the US Department of State's Bureau of Educational and Cultural Affairs, and is administered by the Institute for Community Inclusion (ICI) at the University of Massachusetts Boston in partnership with Humanity and Inclusion (HI). The following blog post was contributed by guest author Dr. Evan Borisinkoff.
In April 2023, Dr. Evan Borisinkoff, an associate professor at Minot State University (MSU), embarked as a US Outbound Fellow to Kampala, Uganda. The purpose was to provide technical assistance to his colleague, Priscilla Kisakye, in the development and piloting of a parent training program. The program aims to promote equal learning opportunities for all children through active citizen engagement​. Priscilla had previously completed a four-week Inbound Fellowship at MSU under Evan's mentorship. Until Evan's visit to Uganda, Priscilla served as the lobbying and advocacy officer for the Uganda Society for Disabled Children (USDC), one of Uganda's largest non-government organizations dedicated to parent disability advocacy and inclusive education.
Drawing on US best practices in parent disability advocacy, Evan and Priscilla collaborated on the development of a Parent Advocacy Resource Kit on disability inclusion, known as PARK. PARK provides a wide range of valuable information, including details on developmental milestones, typical parental responses upon discovering their child has a disability, the Kubler-Ross Grief Cycle, and dispelling misconceptions about disability. They customized the resource kit to align with the cultural and institutional context of Uganda.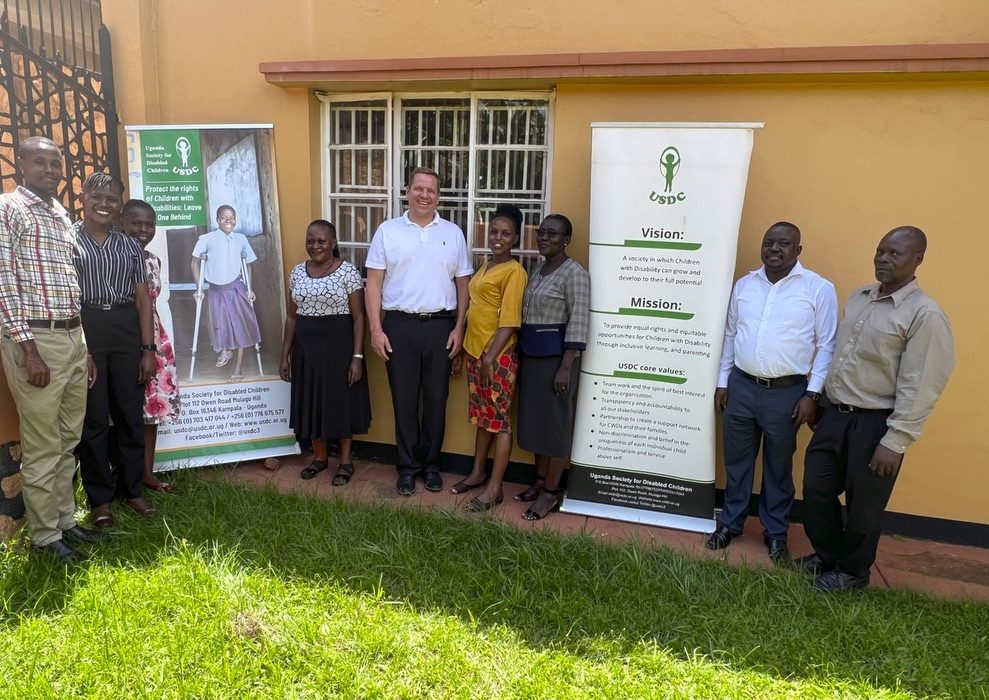 Figure 1: Evan and Priscilla posing with parent leaders from the Kampala Parents of Children with Disabilities Association-Makindye (KAPCDAM) who participated in the PARK training.
As part of the outbound effort, Evan and Priscilla used PARK to train 15 parent leaders from the Kampala Parents of Children with Disabilities Association-Makindye (KAPCDAM) on effective strategies to advocate for increased funding for inclusive education (see Figure 1). They specifically guided parents in sharing their child's story and developing a comprehensive plan to engage policymakers in their advocacy efforts. The plan covered aspects such as identifying potential partners, initiating advocacy efforts, and effectively communicating with policymakers. The trained parent leaders committed to further train an additional 200 members within their respective parent support groups. Additionally, three staff members from USDC were trained as PARK trainers and will provide ongoing support to these parent leaders in their engagement and outreach efforts (see Figure 2).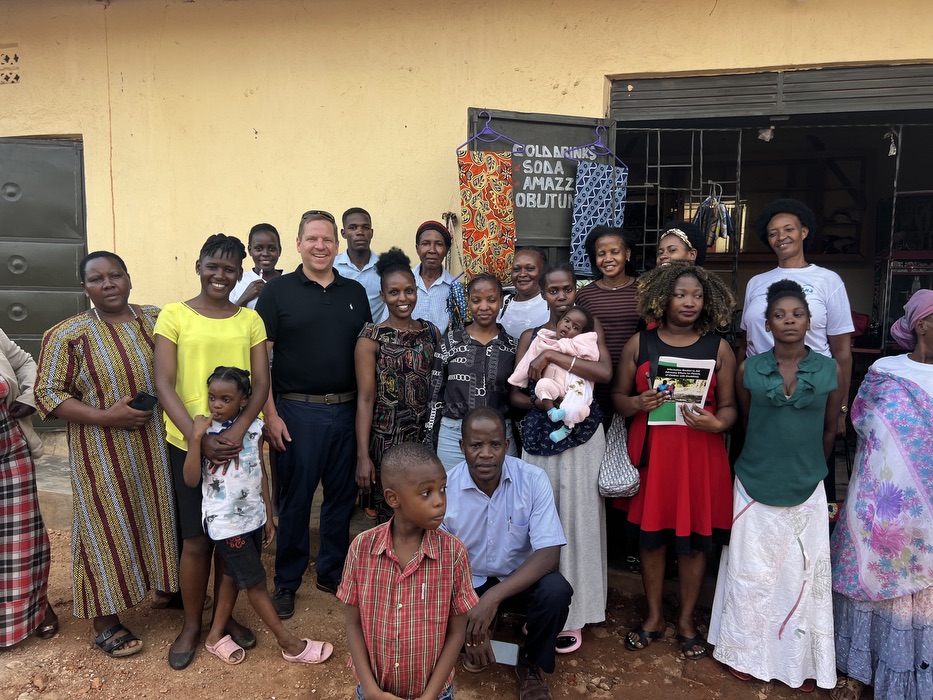 Figure 2: Evan and Priscilla stand with six USDC staff members, three of whom trained to become PARK trainers.
The overarching objective of the PARK toolkit and parent training was to cultivate a positive mindset among parents and communities toward learners with disabilities. Evan and Priscilla aimed to empower parents to become advocates for their children and highlighted the importance of funding and meeting the requirements for inclusive education within their communities.
During the training at KAPCDAM, Evan had a deeply impactful experience. He observed children happily playing with old wheelchairs, walkers, and crutches in the courtyard. Following the training, Evan expressed his sadness that these children did not have toys like their peers in the US and suggested buying toys for them. Priscilla responded by asking, "Why feel sorry for them? Did you see how happy they were?"
"This instantly made me realize I needed to stop comparing the US and Uganda," Evan shared. "Both countries have their own strengths, weaknesses, and struggles that are beyond the scope of this program. People in Uganda were overwhelmingly positive in their interactions with me and quite welcoming. They seemed to always be concerned if I was okay and enjoying myself in their country."
Evan and Priscilla's outbound effort proved successful in empowering parents in Uganda to gain a deeper understanding of their child's disability and use their family's story to advocate for increased funding for inclusive education. The PARK toolkit will be made publicly available on the USDC website. Also, students from Kyambogo University's Department of Special Needs and Rehabilitation will use the toolkit during internships that focus on supporting parents of children with disabilities. Additionally, Evan and Priscilla showcased their outbound effort and the PARK toolkit to representatives from the Ugandan Ministry of Education and Sports (MOES) Special Needs and Inclusive Education Department (SNIE).
While the outbound effort had a profound impact on parents of children with disabilities, it also had a transformative effect on Evan himself. He concluded:
"All children deserve to be in school as a basic human right. This Fellowship has made me realize that, in the United States, we take this basic human right for granted and are often critical of the educational supports that are provided. This Fellowship has improved my global view of special needs inclusive education and the goals that still need to be accomplished around the world."
Priscilla also shared that the outbound effort improved her relationship with parents in support groups. She emphasized its significance in her professional development, contributing to her advancement to the position of projects advocacy and communications officer at Save the Children International.
---